Slim in de Lift Januari 2017
Mutt Dog County is a five-piece hardrock band from The Hague. Since 2012 Mutt Dog County has been playing at most local clubs and festivals. Not to mention they were The Hague's finalists at The Global Battle Of The Bands, played at the 2015 'Parkpop' festival and were guests at Radio Veronica and 3FM.
Mutt Dog County released 2 EP's 'Money Well Spent' in 2013 and 'Jetlag hotel' in 2014. This year the new single 'Homegrown ' was released. If you're into rock & roll, hardrock and always in for a party, come and check out the show!
'Homegrown' is OUT NOW and for sale on iTunes.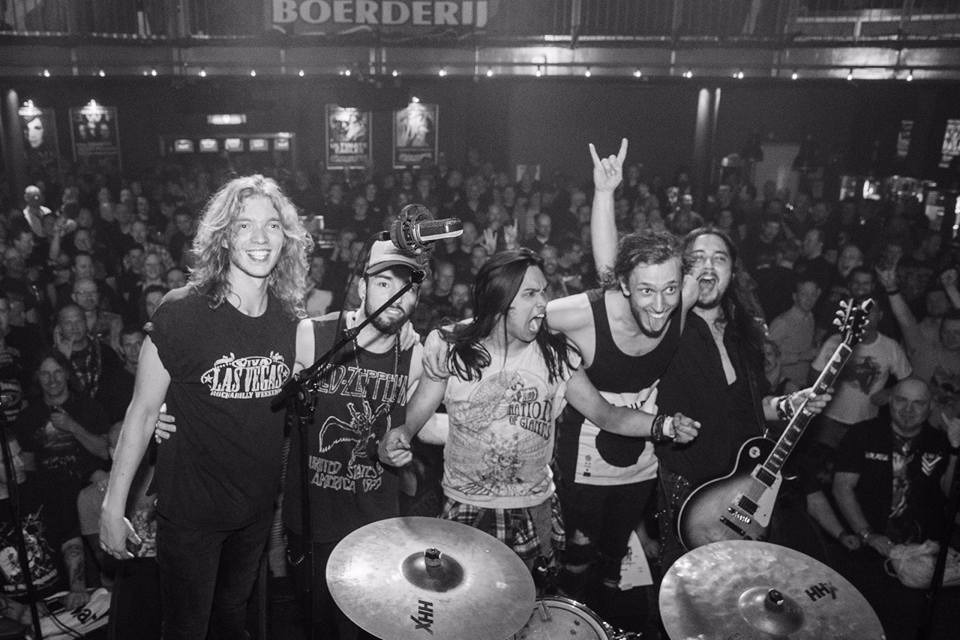 Heavy rock zoals het moet zijn: slepend, strak en dynamisch, maar ruimte overlatend voor sferische passages en melodie. Old Man's Riot is een gloednieuwe formatie die ontstaan is als bijproject. Na het vormen van een vaste bezetting is de band snel een geoliede machine geworden.'Stoere-mannen-rock' met hier en daar een knipoog naar de sleezrockbands en stoner met de kenmerkende zware grooves. De bandleden hebben hun ervaring opgedaan bij afzonderlijke bands met uiteenlopende stijlen en weten een spetterende liveshow neer te zetten.